Amity Project Report for Master of Business Administration (MBA)
The MBA course is one of the most sought-after and in-demand courses offered by Amity University. There is rapid growth and requirement for enhanced wisdom, skills, ability, and proficiency in various fields due to increased all-around competition and expeditious changes in the market. The current need of society and the industries lies in the comprehensive and integrated education in management so that more proficient and skillful professionals can confront the promptly changing environment of the Economy. Development and enhancement of the required skills in Finance, entrepreneurship, human resource, marketing, hospitality, operations, etc., is a prerequisite for better productivity of the employees.
The Master in Business Administration program is formulated to provide a better quality of education at the international level so that the students of this course are better equipped and more confident about management basics. They should be well-acquainted with leadership and entrepreneurial qualities, the ability to think critically, analyze data, and the concepts and strategies of marketing and Finance. The program in MBA demands detailed-oriented research work and preparation of project reports and synopsis. The purpose of the synopsis and project work is to provide theoretical and practical knowledge, which is the interconnection of the elements of the business. It aims to cover the primary business concepts and the practical implementation of theoretical knowledge in real-life. It would, thus, help in developing the ability of better decision-making.
The need for skills and abilities vary faster due to competitive and fast changes in the market for enterprises. Holistic education in management in India continues to be the industry's need. The companies are looking for skilled professionals in command to take on challenges in a rapidly changing economic environment. The provision of appropriate skills may thus be an essential intervention to increasing the productivity of the employee workforce. The Masters in Business Administration Program is a course which is designed to implement high-quality education with a world-wide focus ensuring that students take confident first steps in understanding the basics of management, leadership, critical thinking, data analytics, marketing, and Finance. The MBA program offers knowledgeable and useful learning that interconnects the essential functional features of the business. This program covers the primary concepts of business in conveyance with practical implementation to develop real-time management and business decision-making knowledge and skills.

Objectives of the program:
To encapsulate and describe the varied management concepts while implementing them in an interdisciplinary context.
To enable one to define and analyze problems related to management in the rapidly changing environment of the business.
To gain new skills and wisdom through various methods of research in business.
Develop a potential to identify, describe, investigate and find solutions for crucial business issues.
Develop an ability to analyze and evaluate data or the collected information so that accurate results can be driven to provide the best solutions.
To identify prospective sources of information for the business environment using different technologies and then incorporate and explain an idea from numerous sources of information.
To develop communication skills and language proficiency for oral or written presentation, seeking information, and better listening skills in management.
To learn excellent interpersonal skills and mentoring and decision-making abilities; simultaneously, being aware of self strength and limitation.
Develop self-awareness, empathy, and work ethics.
Understand and grasp the opportunities provided by the global world while developing respect and learning from varied cultures.
Practicing ethical and professional behavior in their profession.
Ability to find and nurture opportunities for enhancing business values as a skilled entrepreneur.
Special Features of the program:
The syllabus of the MBA program is designed under the thorough assistance and guidance of professionals working in the respective industries and experts of the individual subject.
The curriculum is updated from time to time.
The study materials for self-study in the ODL mode are provided through a courier.
Subject-based assignment at regular intervals
Synopsis and project work is compulsory.
Round-the-clock support system for students for academic and technical issues
Face-to-face sessions for students in the distance-learning mode.
Eligibility Criterion:
Students should have proficiency in the English language or at least have studied past three years at an English medium institute.
Students should have completed their graduation degree with a minimum of 45% marks.
Amity MBA Project Report
We at Solve Zone provide solutions for reports for the project work in the MBA program offered by Amity.
Project work is divided into a synopsis and a report. A synopsis is also known as a project proposal, and it is a summary or outline of what you will be doing in your chosen topic. A report is an analysis of all the data collected and fieldwork conducted; and it should align with the chapter scheme you have mentioned in your synopsis. All these work require ardent dedication and thorough research, making the process extremely time-taking. It, however, becomes difficult for professionals working in respective fields to invest all the time and energy in completing this work. As a result, timely submission of work along with appropriate content and in-depth research, data collections, and analysis becomes quite strenuous for the MBA students.
As support to them, we provide the Amity MBA mission with all facts as per the MBA guidelines of the University. Our team of experts provides you with the best solutions and synopsis for your research work which would be free of plagiarism and have good quality.
The subjects that we undertake are original and unique.
We furnish complete solutions and synopsis for Amity MBA in all specializations like Human Resources Management (HRM), Finance and accounting, Operations, Marketing Management Finance, etc.

Amity MBA Project Report Sample
Our company provides samples for MBA synopsis and the project report for students who have decided to write their tasks.
Our efficient team provides challenges & synopsis, which are satisfactory to write your project. However, it has been witnessed that many students replicate other students' quality work and efforts and submit the same results. Ensure to use these samples only as means of information and reference to publish your own original work. If you find copying others' work and producing them as your own, you might face disciplinary actions or difficulty in viva.
The Masters degree in Business Administration is a terminal diploma and an expert degree. This program ensures consistency along with a first-class education. So a little assistance and knowledge from our side would help you complete this course successfully.



Amity MBA Project Report Format
One must follow the format for report for your MBA projects in accordance with the guidelines of Amity.
A synopsis is a proposal you give for your work containing the basic outline of the work ahead. It should include the following points:
The title of your work is a maximum of five to seven words.
A brief explanation of the problem or subject area that you have chosen.
The study and reasons behind selecting the specific topic
People who this work will benefit or is relevant to and how
Objectives
Scopes
Hypothesis, if there is any
The methodologies used
The schemes of the chapter
The resume of the guiding or supervising person
Make sure to complete the above in a maximum of three to four pages.
The report that you write should contain the analysis of the data you have collected and need to follow the schemes of the chapter as mentioned in your research proposal. Ensure mentioning the introduction, theoretical perspective, objectives, and scopes.

Amity MBA Synopsis and Project Report Guide
Our team comprises expert professors and lecturers who provide all kinds of guidance you would need for synopsis and report for your project.
The knowledge and research required for your MBA project is a crucial matter to decipher for most MBA college students of Amity. The task you choose can be in any valuable areas, such as Human Resources, Marketing, Finance, Finance and Accounting, entrepreneurship, and the likes. After having a proper understanding of the topics, one very significant matter is to choose the subject matter in which you can write the Amity MBA Projects on Finance. It would be best if you choose a subject with excellent knowledge and experience and the issue that would also fall in your area of interest. It would help you perform better in your viva and showcase your ability, knowledge, and understanding of that subject.

Amity MBA Project Report near me
Our institute, located in Delhi, holds the reputation of being one of the finest in providing online services for MBA synopsis and project reports.
It is often an arduous task for students who are also working professionals to complete their projects on time and with quality. Since Amity has stringent policies for completing the given task within the correct time frame, it is crucial to submit your work before the deadline, and finding the right kind of assistance is even more taxing. So our online services for all Amity-solved work for MBA is a blessing in disguise for such stressed students.



Amity MBA Project Report making service
We are one of the most influential and exuberant providers of MBA synopsis and MBA Projects of Amity.
Originality and uniqueness are two indispensable features that an examiner would look for in their pupil's task. We make it a point to provide all the required academic writing-related aid that a student would need for pursuing MBA from Amity.
Irrespective of how much time is left before touching the deadline, our team provides exceptional guidance and superb assistance to complete your undertaken task. We ensure completing your tasks as per the University's hints and patterns.



Amity MBA Project Report service
We are a trusted and fastest-growing online service provider who provides Amity with quality work and excellent MBA synopsis and project report service.
Our company holds a highly reputable position for offering support and aid on completing MBA tasks, primarily based on topics from specializations in Marketing, Human resources, Finance, Finance, and Accounting and Operation Management. We guarantee that your MBA mission will receive accreditation with the guidance and support of your college/institute. Along with creating the synopsis and report-making service for the MBA college students, we are also competent in supporting your assignment and dissertation support. We also ensure to provide you 100% authorized synopsis.
Amity MBA Approved Topics for Synopsis and Project Report
To write a good and efficient synopsis, the first thing to keep in mind is to choose a proper subject matter, preferably from the area of your knowledge and interest. A good synopsis will help in the quick approval of your research subject, after which you can proceed with your data record in your report.
We help you select Amity MBA-approved topics for Synopsis and project reports.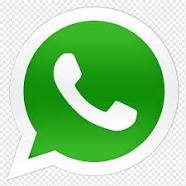 Click on the WhatsApp icon to chat with our expert writer.