Are you worried about getting a job in campus placement? Have you never made a Resume or CV for yourself? Do you wish to get better interview calls? Are you confused about what to add in your CV or Resume? Do you require the help of a professional CV or Resume Writer? Do you wish your CV or Resume to be simple as well as informative?
        If your answer to one or more of the above-mentioned questions is 'yes', then we can certainly help you. We are offering an effective CV or Resume Writing Services to all our clients. We assure you that you will get your CV or Resume written in a perfect manner at a very low cost. The CV or resume that we would write for you can be delivered in a short frame of time with only a little help from you.
Now, if you are wondering why a CV or Resume is so important then you should read on.
Affordability:

We offer a very affordable resume writing service that can be utilized by one and all. So even if you are a student looking for his first job or an experienced professional looking for a better job, we can assist you

.
Expertise:

All the CVs or Resumes developed by us for you would be done by our experts who have a lot of experience in writing CV's or resumes for people working at different levels. They would know what to include in a C.V or Resume required for a fresher and how it is different from the experienced individuals. You will not get the same resume for both types of individuals.
Showcase Your Skills: Our Resume Writing or CV experts would showcase your skills and abilities in a proper manner and would hide any inconsistencies in your resume so that you can be assured of your solid points while appearing for an interview.
Attractive Format: The Resume or CV we would prepare for you would have an eye-catching format that would make your CV or resume look different from other applicants and thus would increase your chances of getting an interview call.
Simple Language: Yes, this point is most important, the CV or Resume we would develop for you would be in a very simple language, Though it would have some impressive vocabulary still the language of the CV or Resume would be as such that everyone would get to know your professional profile in an instant.
Time-Bound Service: Our Resume or CV Writing service is time framed in a particular manner and we would never surpass the date on which your resume or CV is promised to you. We understand that you may have an interview the next day so we will always deliver your CV or Resume to you on the promised date.
Organized: Last but not least our CV or Resume Writing service is highly organized and we believe in organizing the content of your CV or resume too. You can trust us to format your Resume or V in such a manner that all the information looks highly organized rather than being ambiguous or cluttered.
---
We love to hear from you …! If you have any questions or queries, feel free to contact us through the number provided on the website. You can also reach us at info@solvezone.in
Contact Number 0091-8882309876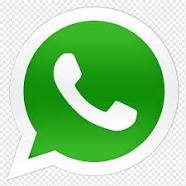 Click on the WhatsApp icon to chat with our expert writer.