With the rapid boom in development service, IT, and industrial sector the demand for manpower has tremendously increased. Solve Zone, Job Placement Agency, is the pioneer of organized recruitment in India. Our roots in management consulting enable us to bring a unique approach to recruitment. We combine our passion for people with intelligent technology to help organizations and talent convert potential into performance. Our unique sourcing methodology sets us apart as a top job consultancy service provider, ensuring success for both employers and candidates. We match an organization's permanent and temporary staffing requirements with skilled professionals, acting as a bridge that leads the two to find each other. We don't just recruit employees, we build assets that help organizations scale new heights.
We have proud of being an innovative workforce solution. We are offering a wide range of qualified human resources across the industries for all types of projects. We have a team of dedicated experts who are committed to delivering efficient services that are in line with the business requirements.
Our job consultancy service does not only guide in finding lucrative jobs that are in tandem to their caliber but also provide counseling for those who are obscure about which path to choose. We have placed successfully the aspirants of MBA, MCA, BBA, BCA, and many more to their best suited organization.
If you have completed your academics and are in search of the best job consultant service then this is the place where you will get the right path to living your dreams. Contact us on our no provided on the website or you can do live chat so that we can understand you to fulfill your requirements. 
---
We love to hear from you …! If you have any questions or queries, feel free to contact us through the number provided on the website. You can also reach us at solvezone@gmail.com.
Contact Number 0091-8882309876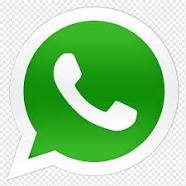 Click on the WhatsApp icon to chat with our expert consultant.