Amity Project and Synopsis for MBA in Finance and Accounting
The MBA in Finance and Accounting offered by Amity University, is a very popular program which enhances and intensifies the skills needed for accounting and finance in any business. Since the finances of a business are limited, no matter how big it is, they have to be managed intelligently and profitably, which makes finance and accounting two significant and crucial elements of running a business effectively. In line with this, financial managers are hired to manage the funds of the company efficiently and to take vital decisions. This specialization field is thus, becoming increasingly in demand and one of the basic choices of the pupils of MBA. However, completing the program is quite an arduous task as Amity holds special value for project work, which includes synopsis as well as report writing. It basically depicts an opportunity to exhibit one's potential to execute practical knowledge in real-time scenarios.
Students, especially the ones working in some professional field, often find it difficult to perform all the research-related work along with the onerous work of data collection, analysis and evaluation. One also has to see if the systematic and scientific approach is maintained throughout the task or not. This can be really time-consuming and attention grabbing. But since the completion of the coursework is essential, people often either submit duplicate works or submit poor quality work, which often results in rejection of the task or in poor grades. It is due to this reason that scholars of this discipline often seek for solutions for their synopsis and report of the project work.
We at Solve Zone, put in all our efforts to present you with quality work and solutions for your project synopsis and report on Finance and Accounting. Our efficient team of scholars and researchers will provide you with all the required assistance and solutions with unique and plagiarism–free content to boost your grades and elevate your academic work and career.

FAQ
Why choose an MBA in Finance and Accounting?
The decision to opt for an MBA in itself is a turning point in your career , since completing an MBA degree in itself will give a boost to your career. By choosing finance and accounting as your specialization, you develop an enhanced knowledge in the field of accounts and finance which increases your value all by itself. This will give you better opportunities to earn higher and get placed in bigger organizations. If you are planning to become an entrepreneur, the MBA degree in this particular field will help you immensely as you would learn skills about various related topics like leadership quality, strategic, operations and marketing management. These skills are needed not only for becoming an expert in accounting but also to run an enterprise.

It is a great opportunity to learn from Amity University since it has affiliations and holds accreditations from many International Universities.

What will you learn from an MBA in Finance and accounting?
On completion of this program you would learn the following things in addition to many more:
You will learn about the various concepts of finance and accounting that are an essential feature of a business.
You will learn the different terminologies related to the business world.
You will learn to apply all the skills and abilities that you have gained through the theoretical classes in real-life business situations.
In accounting you will learn auditing, taxation, tax laws , maintaining financial records and forensic accounting.
In Finance you will learn about the various concepts and features of finance and investment markets.
This specialization focuses primarily on management of capital, policies of banking and commodities.
What are the career options for MBA in Finance and accounting?
You can have good career opportunities in the following field:
Banking and non-banking sectors
Stock market
Big organizations
Finance Ministry
Public Auditing
Management Accounts
Asset Management
Corporate Banking and Finance
Risk Management in Credits
Structuring of Derivatives
Amity MBA Synopsis and Project Report in Finance and Accounting
Synopsis writing is one of the major parts of writing a project. The other is report writing. Synopsis is also called a project proposal and it is very crucial in deciding the approval of your project. Our insightful team of scholars and researchers undertake immense efforts in providing you with ingenious solutions and synopsis of your MBA project on Finance and Accounting.
The employees or entrepreneurs who aim at completing this program, often struggle to do so because of the inability to take out the time needed for the research and data collection. We offer help and solutions for all your project related work including synopsis of your work in a way that would be surely approved by the approval team of Amity. But in case, if your research proposal is not approved then we rework on it and provide fresh content, free of cost. In addition to that, if you need any alteration or modification in your work, we would surely do that without charging you any extra penny.
Thus, we assure you to provide plagiarism-free, unique, well-formatted and up-to-date content.
Amity MBA Project Report and Synopsis Sample in Finance and Accounting
We provide students who need some assistance in writing their undertaken task by offering them samples and synopsis for their project work on MBA in Finance and Accounting.
We ensure that the Amity Synopsis will favor you well to furnish the MBA Project & synopsis and MBA Solved Assignments for Amity. Our Amity synopsis for MBA is excellent to post your project. The samples give you a clear picture of what is being expected of your work and gives a vivid description of what should and should not be included in the undertaken task. However, it is a very imprudent step taken by many students to copy others' work or duplicate from these works which are the efforts of someone else, and present them as their own creation. It would be best to use them only as a source of information and not present them as such. Instead of reproducing them as your own task, you create your own.
The degree of MBA will earn accreditation from other international bodies in Amity and ensures a consistent and excellent education. However, it is seen that many global business schools seem to furnish coursework by full-time or part-time authorities for distance-learning students with different specializations.
Amity MBA Project Report and Synopsis Format for Finance and Accounting
We ensure all the undertaking records for synopsis and report in the MBA format of Amity, following the council's advice.
The first and foremost thing that a student is required to do is to select a theme in which they are interested and hold it in good command. You must always put a check on the length of the document formed. Ensure to keep the length of the Synopsis to three to four pages which can be either hand-written or typed. The synopsis should contain the following points:
The title of your work should not exceed seven words.
A concise introduction of the subject area chosen.
The study involved and the reasons found for selecting the specific topic
The relevance of the work for others
Objectives
Scopes
Hypothesis, if there is any
The methodologies
The chapter summary and index
The supervising person's resume
The report includes the topics of the chapter scheme given in the synopsis. You need to attach the certificate of originality and acknowledgment. The report should be containing the below mentioned points:
Introduction of the subject
Theoretical concepts that have been used
Literature that has been written on the mentioned topic
Objectives of your work
Scopes of the study
Methodologies that have been used for data collection
Results that have been derived
Suggestions if there are any
Discussions to clarify things
References and Bibliography.
Amity MBA Project Report and Synopsis Guide in Finance and Accounting
Our team comprises experienced professors and lecturers who are prudent providers of phenomenal guidance for MBA synopsis and project reports in Finance and Accounting.
This guidance can act as a welcome move for the students struggling to write their own task. Ensure that your undertaking should belong to the area that is most appealing to you. The selected topic should be the one in which you have assertiveness and advantage. After selecting the topic the next difficult thing to do is to write a proper and condensed synopsis on it which should be sent for approval. Our team is always eager to help you in all permissible ways, irrespective of the time left for your deadline. The work we offer ensures exceptional quality and originality.
Amity MBA Project Report and Synopsis in Finance and Accounting near me
Solve Zone offers online solutions for your MBA-related tasks to all the pupils of MBA seeking help regarding the synopsis and project report in Finance and Accounting.

It is often difficult for people in different professions to make timely-submission of their task. We thus ensure timely, and quality service online at a cost that they would be able to afford. The completion of your synopsis and report often takes close to six months and the submission is also mandatory. Our services come as a stress-buster for those students who are at a loss of completing their project work.
Amity MBA Project Report and Synopsis making service in Finance and Accounting
We are one of the most sought-after project and synopsis writing service providers for Amity with a success rate of 99.07%. It is the dedication of our team and the trust of our clients that has supported us to reach to this pinnacle of success. To keep the respect of the trust and confidence, we ensure quality content with uniqueness and originality. Our works are completely free of plagiarism. We understand the issues faced by most of the students during their academic career and to shed loads of money on these services is something so degrading and burdensome for them. This is the reason why we ensure our solutions and synopsis at a very reasonable rate which can be afforded by one and all. We make sure to provide you payment security and data security.
It is your trust in us that has made us exceptionally capable of providing you with top-notch MBA synopsis and project report making service for Finance and Accounting.
Amity MBA Project Report and Synopsis service in Finance and Accounting
We are considered to be one of the pioneers of online provider of solutions for report and synopsis services for MBA projects. For us, providing genuine and plagiarism-free content at a reasonable price is our top-most priority.
We have a very user-friendly help interface which guarantees 100% satisfaction to the users. Our policies on data security and payment security are very strict. We understand that your data is confidential and we make sure to never disclose them with third parties. We provide a hassle-free service for Synopsis and the report for MBA in Finance and Accounting .



Amity MBA Approved topic for Projects in Finance and Accounting
We provide you with all the help and support that you need for a good synopsis for the approval of your research subject. Make sure you have chosen a relevant and fresh topic for writing synopsis in about seven pages at max. Prepare it according to the guidelines of the University and submit it for approval. We guarantee you 100% approval rate for your work but if in any case the topic is not approved, we rework on your subject without charging any extra amount.
We provide satisfactory work on all Amity MBA-approved topics for Synopsis and project reports for Finance and Accounting.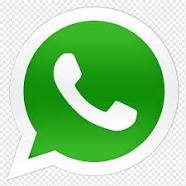 Click on the WhatsApp icon to chat with our expert writer.