Amity Synopsis and Project for MBA in Entrepreneurship and Leadership
The MBA program in Entrepreneurship and Leadership offered by Amity University through the distance learning method aims at making the students capable enough to develop leadership skills and entrepreneurial attributes required to set into this venture. This program aims at enhancing the analytic skills of the students of this program so that they are capable enough to develop effective strategies for business. This MBA program also seeks to achieve a universal business perspective with a developed sense of ethics in business, the responsibilities of the corporate sector, and an optimistic problem-solving attitude. The MBA in this specialization focuses on the aspects of leadership as well, in which students gain the knowledge of facilitating proper communication and pleasant cooperation among the employees. It helps this program pupils achieve supervisory posts in many companies and industries.
MBA is one program that prepares a person to leap into the competitive business world. An MBA course from one of the top business schools provides you with innumerable advantages in business development and opportunities. With this degree in entrepreneurship and leadership, you can bag high packages for your CTC, get placed into top managerial positions, or even be your boss with some entrepreneurial venture.
Just as your theoretical knowledge in the field, practical knowledge is also very significant. As a result of which the importance of project work becomes highly remarkable. Project work consists of two parts, the Synopsis, and the report. A synopsis is a project proposal submitted for the approval of your topic. At the same time, the report is the primary part of your task containing all the details of your research and data analysis. It is often seen that submitting the research work is highly time-consuming, sometimes as long as six months. Since this is an obligatory part of your course completion, pupils of MBA struggle to complete the work in time, which causes them to seek help from elsewhere. To help such students from a sense of perturbation, we at Solve Zone provide solutions to all your MBA-related issues and tasks.
Advantages of MBA in Entrepreneurship and Leadership program
This program would equip all the required skills and abilities for students who desire to start their careers as an entrepreneur.
It would also help those pupils who want to join a joint venture with others to start their enterprise.
The MBA programs offer a collaborative nature and are project-based, which would aid the students in connecting with other people and companies.
This program will help you identify business opportunities and prepare sound business plans.
Like any other course, this program also develops and enhances the bond between the students and encourages a long-term relationship on professional grounds with their fellow mates and peers.
This degree also gives a practical learning experience to its pupils.
Opportunities of Entrepreneurship and Leadership program
One can venture into the following profession after completion of the program:
Business Consultant
Business Reporter
Sales manager
Department manager
Venture developer
Corporate supervisor
Eligibility Criteria
A student should have a good understanding of the English language or complete three years of education from an English Medium School.
A graduation degree in any discipline is a must. However, a diploma will not be considered.
A minimum score of 40% marks in graduation is mandatory.
Amity MBA Synopsis and Project Report for Entrepreneurship and Leadership
Solve Zone provides solutions for Synopsis and reports for the project work of the MBA program in Entrepreneurship and Leadership offered by Amity.
Project work is divided into two parts: a synopsis and a report. A synopsis is also known as a project proposal or research proposal, and it is a concise summary or outline of what one can expect from your work on your chosen topic. A report contains the analysis of the data collected using different methodologies and fieldwork conducted, and it should follow the pattern of the chapter scheme mentioned in your Synopsis. This work requires complete concentration and thorough research, making the process extremely time-consuming. It, however, becomes difficult for professionals working in full-time professions to invest all the time and energy in completing the undertaken task. As a result, timely submission of work and well-written content and in-depth research, data accumulation, and analysis becomes pretty burdensome for the students of this discipline.
As support to them, we provide the solved work with all facts in accordance with the MBA guidelines of the University. Our team of researchers and scholars provides you with the best solutions and Synopsis for your research work, which is plagiarism-free and has excellent quality.
The subjects that we undertake are exceptionally original and completely unique.
Amity MBA Synopsis and Project Report Sample for Entrepreneurship and Leadership
Our team of experts provides customized samples for MBA synopsis and the project report for the Entrepreneurship and leadership program for students who have decided to write their tasks independently.
Our efficient and dedicated team provides challenges & Synopsis, which are extremely helpful in writing your project. However, it has been a frequent occurrence that many students replicate other students' work and efforts and submit the same results. Ensure to use these samples only as means of knowledge, information, and reference to create your original work. If you find copying others' work and producing them as your own, you might face some stringent disciplinary actions or difficulty in viva.
This program has a reputation for imparting consistency along with a first-class education. So a little assistance and mentoring from our side would help you complete this course successfully.
Amity MBA Synopsis and Project Report Format for Entrepreneurship and Leadership
One must work as per the format for Synopsis and report for your MBA projects in Entrepreneurship and leadership provided in the guidelines of Amity.
A synopsis is a research proposal you submit for your work containing the basic outline and idea of the work ahead. It should include the following essential points;
The title of your work is a maximum of five to seven words.
A brief explanation of the problem or subject area that you have chosen.
The study and reasons behind selecting the specific topic
People who this work will benefit or is relevant to and how
Objectives
Scopes
Hypothesis, if there is any
The methodologies used
The schemes of the chapter
The resume of the guiding or supervising person
You need to complete the research proposal in a maximum of three to four pages.
The report that you write should contain the analysis and evaluation of the data you have collected and the pattern required to follow the schemes of the chapter as mentioned in your work proposal. You need to mention the introduction, theoretical perspective, objectives, and scopes.
Amity MBA Synopsis and Project Report Guide for Entrepreneurship and Leadership
Our team encompasses expert professors and lecturers who are extraordinarily capable of providing all kinds of guidance you need for Synopsis and reports for your project.
The knowledge and research demanded of your MBA projects is a vital matter to decipher for most college students of Amity. The task you choose can be in any considerably valuable area of your interest and confidence. After having a thorough understanding of the topics, one note-worthy matter is to choose the subject matter in which you can write the Amity MBA Projects on Entrepreneurship and Leadership. It would be best if you tried to choose a subject in which you have excellent knowledge and experience and the one that would intrigue you more than others. It would help you perform efficiently in your viva exams and exhibit your ability, wisdom, and understanding of that subject.
Amity MBA Synopsis and Project Report for Entrepreneurship and Leadership near me
Our institute is based in Delhi. It holds the reputation of being one of the finest in providing online services for MBA synopsis and project reports for entrepreneurship and leadership.
It is often a stressful task for students who are also full-time working professionals to complete their projects on time and with excellent quality. Since Amity has stringent policies for completing the given task within the provided deadline, it is vital to submit your work before the time provided for submission, and finding the right kind of assistance is even more excruciating. So our well-organized online services for all Amity-solved work for this program are excellent refreshments for such stressed students.
Amity MBA Synopsis and Project Report making service for Entrepreneurship and Leadership
Our company is one of the most influential and trusted providers of MBA synopsis and MBA Projects of Amity for Entrepreneurship and Leadership.
Originality and plagiarism-free content are two prominent features that an examiner would look for in their students' tasks. We make it a point to provide all the required academic writing-related solutions and samples that a student would require for pursuing Masters of Business Administration from Amity.
Ineffective of how much time is left before the deadline, our team provides their support and guidance, and superb assistance to complete your undertaken task. We make it absolutely necessary to complete your tasks per the University's patterns.
Amity MBA Synopsis and Project Report service for Entrepreneurship and Leadership
We are an entrusted and most rapidly-growing online service provider, providing quality work and excellent Amity MBA synopsis and the project report service for Entrepreneurship and Leadership.
.
Our company holds a highly prestigious position for offering support and assistance for completing all MBA-related tasks, primarily based on topics from your chosen specializations. We guarantee that your MBA mission will receive empowerment with the guidance and support of your college or institute. In addition to creating the Synopsis and report-making service for the college students, we also support your assignment and dissertation. We also entrust you to provide a 100% authorized Synopsis.
Amity MBA Approved Topics for Synopsis and Project Report for Entrepreneurship and Leadership
To write an effective and efficient synopsis, the first and foremost thing to keep in mind is to choose an appropriate subject matter, preferably from your recreation and knowledge area. A good synopsis will support and enhance the process of approval of your research subject, prior to which you can proceed with your data analysis record in your report.
We help you select the proper Amity MBA-approved topics for Synopsis and project reports for Entrepreneurship and Leadership.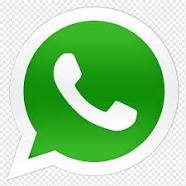 Click on the WhatsApp icon to chat with our expert writer..