IMT SOLVED ASSIGNMENT FOR MBA AND ALL OTHER COURSES
Assignments are important to evaluate the students and to make them learn what has been taught by the teachers or professors. One of the main purposes of giving assignments is to show students how to study and to make them familiar with the topic. IMT assignments are important in evaluating student performance and grading him accordingly. In the fast-paced world, students are always engaged in activities which are outside of their academic genre. And many times require professional help to finish the target. Often, working professionals who are still pursuing their education from distance learning, find it demanding to put in some extra hours. Solve Zone is here for all those extra grinding tasks that your University provides. We pledge to give our 100% in assuring you that our content is unique, free from any grammatical error and will increase your grades. We also ensure refunding the money if the task is not delivered on time or is not satisfactory, a unique feature provided by Solve zone. Our company provides free samples and download previous year's question from the website for free.
Solved assignments are a boon for students and we understand the drama that goes behind them. That is why our rates are very affordable and are kept in mind by the student community.
Our team is loaded with professionals, research scholars, PhD's who are ardent experts in their respected fields and are chosen to keep in mind the quality of the work delivered. The crew is available 24*7 7 days a week for any assistance and guidance required by the students. Our experts make sure that the assignments are customized as per the exact needs of the students. They prepare the format according to the University guidelines and what suits the students the best. Every course assignment is well prepared and is loaded with insights that enhance knowledge.
Every assignment provided is free from plagiarism, many software is used to detect any changes before delivering the final draft.
Thorough research is initiated before putting words into the assignments which makes the content unique and stands out.
Assignments are loaded with information, and figures and easy language is used so that students don't find difficulty in understanding.
We at solve zone make it our priority to deliver assignments on time without compromising on the quality.
At solve zone, our service is very old and has been available in the market for 20 years. We are always oriented towards our customers and are always loyal to the services that we provide. We prepare all the IMT related assignments for MBA and all other courses and also provide easy access to the website which is user friendly.
Our crew provides samples so that students are familiar with our writing style and feel confident about it.
Our institute in Delhi offers all the solutions to all your exam-related problems. For more details contact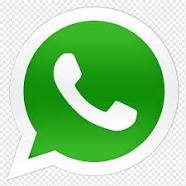 Click on the WhatsApp icon to chat with our expert writer.